This article will give you a fair idea about how much you should expect to shell out for a Scalp micropigmentation treatment from a trained and experienced Scalp micropigmentation professional in India.
Scalp micropigmentation for hair-loss / baldness
Scalp micropigmentation has picked up as a great choice for hair loss treatment in men and women, across India. The treatment involves deposition of a suitable shade of carbon based pigment in upper layers of skin, that replicates shaved hair. Scalp micropigmentation can be used, to give a Shaved head look for male pattern baldness and may as well be used for giving a density treatment for those facing an issue of scanty hairs. It gives instant and long lasting results in both the cases.
Let's find out, on what factors does the cost / price of Scalp Micropigmentation treatment depend:
Grade of baldness.
Size of scalp/ actual area to be covered.
Kind of treatment- Shaved head look/ density treatment.
Presence of any difficult scar tissue etc.
Kind of Scalp micropigmentation options you may come across:
Cheap options at hands of untrained and unsafe artists.
Expensive options at hands of untrained and seemingly safe artists.
Cheap options at hands of trained and safe professionals.
Medium range/ Expensive options at hands of trained and safe professionals.
The first two options are a BIG NO. Cheap or expensive, you must not get a procedure done from someone who themselves have not invested in making it sure that the best of treatment is given to you. This is not the treatment that you would want someone to try their hands on your scalp like experimenting on a Guinea pig. Also it is very common happening that there are clinics who do not actually offer the scalp micropigmentation treatment but they do advertise because they want to either convert the client to the other treatments that they offer or simply to quote a super low or super high price, so that genuine professionals suffer. So beware of such practices and make sure that first two options are absolutely to be avoided and you choose from only the last two options; that click with you on quality and budget front.
Extraordinarily expensive doesn't always mean an awesome result..
How do professionals price the treatment:
Talking of a full scalp  (i.e. the frontal, the profiles, the top of scalp and the crown area) the treatments take around 3 to 4 sessions to complete and each session is around 4 hours long. Including the primary consultation and hair line design etc., a professional spends a dedicated chunk of approx. 14-18 hours on your treatment, to make sure that your results rock.
Other than the client factors mentioned earlier, the professionals usually price their treatment after considering various factors like:
Worth of active time spent on procedure.
Standard of products and instruments used.
Factors like professional's own investment in upgrading of knowledge in this field through continuous education.
Experience of the professional in years and number of procedures performed.
And yes fees also differs from city to city and as well as per the location of the clinic/ studio.
MORE THAN ANYTHING, EXPERIENCE AND GREAT RESULTS COUNT!
How to choose the right professional?
First thing first, do not make the pricing the most important criteria for choosing the right scalp micropigmentation artist. Though pricing is one of the most important factor on which people base their decision on, one must always remember that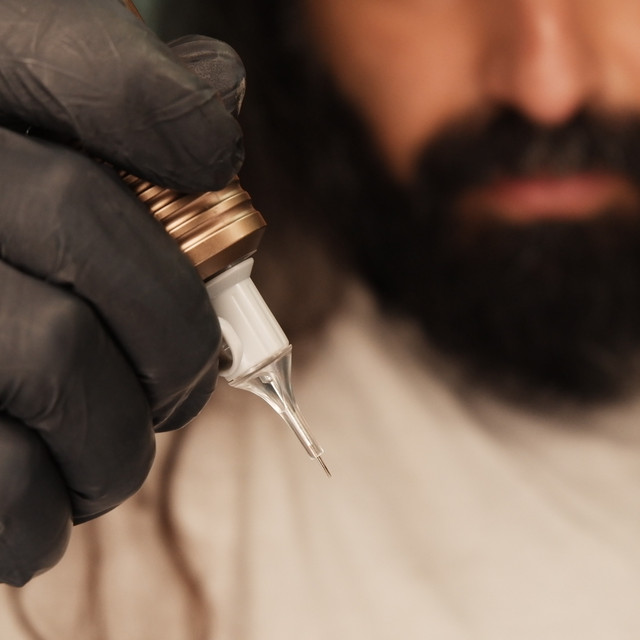 any wrong decision is going to be very tough to correct. The main things on which the decision making should rely on are:
Credibility of the service provider- That the service provider is trained and experienced and has his own works to share with you.
That the previous clients have been happy from the treatment.
That the work area is clean and hygienic.
Remember, that the scalp micropigmentation is going to stay for long, and its going to sit right their on your head, so act wise!
Let's look at the actual figures now
You may find a huge variation in the pricing for the Scalp micropigmentation all across India. The reasons for the same have already been listed.
Before we talk of pricing based on grade of hairloss let's have a look at the most common grading system: The Norwood Scale: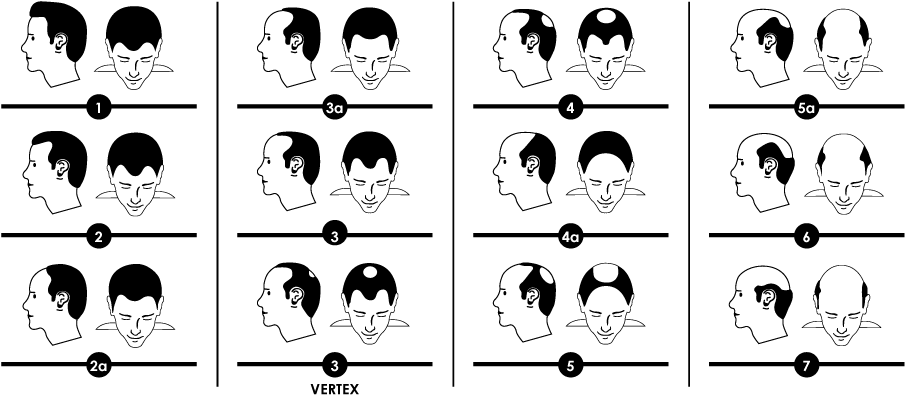 Norwood scale of Male hair-loss
Average price range for complete treatment at various micropigmentation studios in India *
| | |
| --- | --- |
| Norwood Scale# Hairloss Grade | In INR. |
| Grade 1 | Treatment not required |
| Grade 2 – 3 | 25K- 50K  |
| Grade 3 (v) – 4 | 35K – 65K |
| Grade 5 – 6 | 50K – 80K |
| Grade 7 | 60K – 100K |
| FUE/ FUT Scar | 15K – 45K |
* Prices shared above are an average of pricing range at many clinics in India. This is just an indicative pricing of whole treatment (usually 3-4 sittings). The actual pricing can only be quoted by the professional after in person examination of the client. And of-course the average pricing might have changed by the time you get to read this article. Also, please note, that other than the average range mentioned above, there also are certain service providers who reportedly charge around INR 10K-12K for the whole treatment. And there also are some service providers who charge INR 1.5L to 1.8 L for the whole treatment or even more.
Cost of Scalp Micropigmentation at FOLLICRAFT®, Pune, India
Follicraft® has been providing world class scalp micropigmentation services in India since 2017. The treatments provided at Follicraft are:
Shaved head look Scalp micropigmentation for male pattern hairloss
Density treatment for scanty hair
Hair transplant scar camouflage
Density treatment for Post hair transplant cases
Alopecia areata treatment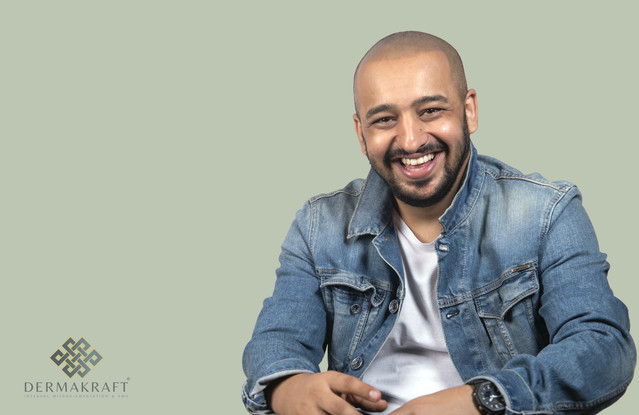 At Follicraft, the pricing for scalp micropigmentation treatments is absolutely transparent. That means, that there is no chance that one person is charged at a higher price than other for a similar treatment. This ensures a peace of mind for both the service provider and the client.
Average fees: Depending upon the grade of baldness and area to be covered in the treatment, the fees for scalp micropigmentation treatments at Follicraft range between INR 30,000 to INR 1 Lac. This include the pricing for all the session.
Discount offers: The only discounts that we offer are either for the clients suffering from Alopecia areata universalis and other such serious hair loss conditions or for restorative treatments like that for burn patients etc., under our non-profit initiative- Hellopecia. Other than this clients who may want to be a model for our advanced trainees in scalp micropigmentation, my as well expect a suitable rebate on the fees.
Follicraft Scalp Micropigmentation advantages:
Follicraft is one of the most trusted Scalp micropigmentation brands across India. Here is how we achieve amazing results one after another:
1. Internationally trained scalp micropigmentation professional
2. India's most experienced service provider
3. Clinical grade hygiene and safety protocols
4. Hundred percent satisfied clients
5. Using world's top micropigmentation products
Should you be interested, we would be happy to offer you a quote for your hair-loss treatment with Scalp micropigmentation.  For more details visit our dedicated scalp micropigmentation clinic's website: http://www.follicraft.com/pricing/
©2021, Dermakraft. All rights reserved.
Notice: Any unauthorized publication (non-profit or commercial) of whole or a part of this article in any form shall invite strict action as per the provisions of the relevant laws.